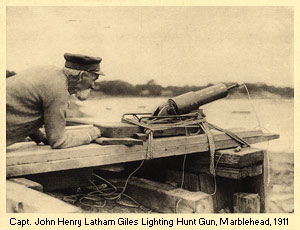 The Humane Society of the Commonwealth of Massachusetts is a private charitable foundation. It supports qualified 501 (c)(3) public charities whose operations and programs meet the program focus and eligibility requirements outlined below.

Program Focus: The prevention of accident, injury and death primarily on the waters
Public Education and Training Programs aimed at safety on the waters
Community Agencies and Volunteer Services in Coastal Communities whose work includes the rescue and treatment of those injured primarily on the waters (e.g. Harbor Masters, Flotilla Commanders in US Coast Guard Auxiliary, State Environmental Police and others)
Academic and Medical Research related to life saving techniques, equipment and other measures to provide greater survivability in the event of accidents and injury
Health Sciences Research aimed at treatment and recovery from injuries incurred primarily on the waters (e.g. hypothermia, respiratory injuries, brain injuries from oxygen deprivation, and others)
Eligible Organizations
Recipient organizations must be recognized as tax-exempt under section 501(c)(3) of the Internal Revenue Service Code and "not a private Foundation" under section 509(a) of the Code. Alternatively, grants may be made to governmental units for charitable purposes.
The organization must be based in Massachusetts.
Types of Support
Grant size may typically range from $5,000 to $50,000 in a single year.
Larger grants may be considered for funding over multiple years.
Grants may be for one-time projects, for equipment purchases, and for research activities.
Grants may be made for the "start-up" of programs but not typically for ongoing operating expenses.
Process and Timetable
Applicants must submit a one-page concept paper describing the request and its relevance to The Humane Society's program focus areas.
The Grant Review Committee reviews concept papers and identifies applicants to be contacted to submit a full application.
The Trustees approve all grant authorizations.
Recipients will be required to submit a report on the use of the funds within 12 months of receipt of the grant.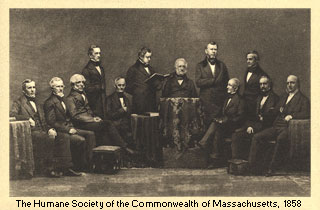 Submit concept paper to:

The Humane Society of the Commonwealth of Massachusetts
Elizabeth Nilsson, Executive Director
51 Grove Street, Suite A
Chestnut Hill, MA 02467
Tel. (617) 232-6242